Vilém Flusser (1920-1991) was born in Prague, before later immigrating to Brazil, where he lived for over 30 years. He was a philosopher, journalist and professor amongst many things, and is perhaps best known for his work Towards a Philosophy of Photography and Into the Universe of Technical Images. His curiosity, life experiences and interests in different fields would lead him to explore a plethora of different phenomena, allowing different disciplines to inform his thinking. The Flusserian notion of time starts in pre-history, an epoch when images arise from a magical consciousness to serve as "maps that enable their addressees to orient themselves in their environment." (Flusser & Ströhl, 2002, pp. 126–127) Alphabetical writing replaces magic, with its linear history, and the emergence of the printing press in the 15th century further dictates a horizontally sequential progression of time. Flusser argues that the image, as materialised in photography, was intended to bring images back to everyday life. But in order to do so successfully, it had to mimic printed text. This meant that images needed "to become mechanically producible, reproducible and distributable, and their value had to be contained in the information that they carried rather than in their material base." (Flusser & Ströhl, 2002, pp. 126–127) Photographs differ from pre-historic images because they are computed possibilities (projection onto environment) rather than world views (copies of the environment). We currently reside in post-history, a state of alphanumeric code, the epoch of the technical image. As we as a society have returned to illiteracy, the fragile lines which lie between reality and the production of synthetic images now need to be decoded. Flusser finally warns, "but, we have to learn it [techno-codes]; otherwise we are condemned to endure a meaningless existence in a techno- imaginary codified world that has become meaningless." (Flusser & Ströhl, 2002, pp. 126–127)
Harun Farocki (1944-2014) was, among many other things, a filmmaker and writer. He emerged from New German Cinema, a 60's/70's epoch closely influenced by French New Wave, which produced directors such as Fassbinder, Herzog and Kluge. Farocki produced nearly 100 films in his career, which spanned from the late 1960's to 2014. He very much took on the role of an activist, with the intention of bringing to the surface many underlying facets of the political landscape of the twentieth century. More often than not, he used found-footage to closely reassess the image, affording powerful new meanings which could be easily overlooked. Interesting perhaps, is not only Farocki's way of revealing the power of images, but also his sensitivity towards understanding the effects that arise from the development of new production techniques. In Images of the World and the Inscription of War (1988), a voice-over announces: "this capacity to see better is the reverse side of mortal danger," drawing on Albrecht Meydenbauer's late 19th century invention of photogrammetry. With imagining technologies and computer vision systems evolving at unprecedented speed, Farocki distinguished "operational images" as those which (unlike images which previously served to represent) were made by machines for themselves. In Eye / Machine III (2003), the last part of a three-part installation about computer and machine vision, Farocki makes visible the processes which are not only invisible to most humans, but which serve as guidance for humans to understand how a machine sees.
Considering that Eye / Machine III was made 15 years ago, what is the current state of operational machines today? They are "getting darker and darker, both through military and corporate secrecy and the mechanics of seeing-machines themselves that no longer deign to make human-interpretable versions." (Paglen, 2014) In this sense, we have taken a leap from the operational image, towards the notions of a machine imagination. Imagination is the act of conceiving an object not previously fancied, also defined as being resourceful; would it even be appropriate to claim that the autonomous machine is photographing; could a machine be a photographer? In one of Farocki's last interviews, he "speaks of his sense that images are no longer about representing the world, but about how to intervene in the world, they are no longer images as reproduction even in Walter Benjamin's sense, but images as realities in their own right." (Alberro and Elsasesser, 2014)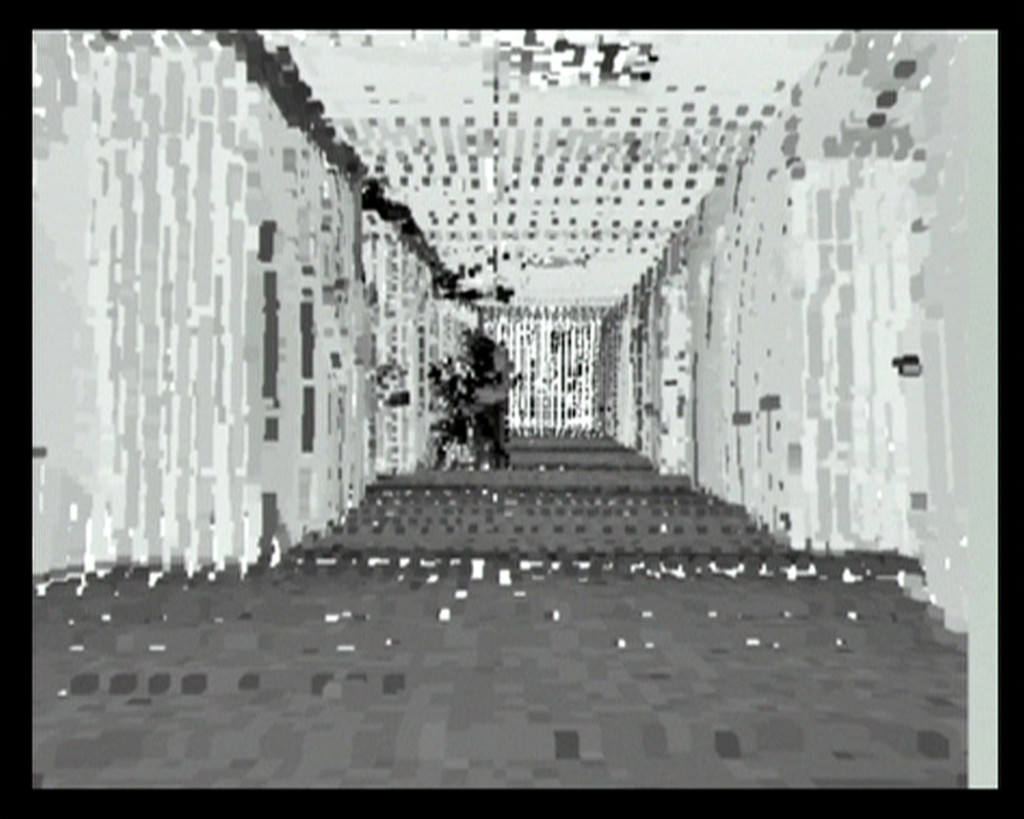 Flusser and Farocki create a space for dialogue to exist. Besides both of them already having engaged in dialogue themselves, their films and writings succeed them as an educational lesson in understanding our sensorial pictorial surroundings, at a time when AI and autonomous machines are growingly designing the interfaces we are in touch with in our everyday lives. To Farocki, the conception of a "photographic image as a measuring device is to insist on [its] mathematicality, calculability and finally the 'computability' of the image-world" (Elsaesser, 2004, pp. 197–200). This process lacks humanness, as well as attributes like the consciousness and an experience of the form, traits which inherently separate us from machines. Similarly, Flusser, in his philosophy of photography, understands the early emergence of the medium as a rupture in the way the world is seen and understood. His theory of communication relies on the basis that we have lived through two industrial revolutions, the first which changed the way we work, and the second a digital revolution which changed the way we communicate. Reality is becoming increasingly mediated by autonomous entities, whose systems locate themselves within a blackbox.
References
Alberro, A., & Elsaesser, T. , 2014. Farocki: A Frame for the No Longer Visible: Thomas Elsaesser in Conversation with Alexander Alberro. E-flux, Journal #59, [online] November. Available online here. [Accessed 20 Nov. 2018].
Arantes, P., Nesteriuk, S., 2016. Programing the Visible: Dialogues between Vilém Flusser and Harun Farocki. Flusser Studies, 21.
Elsaesser, T., 2004. Harun Farocki: Working on the Sight-Lines. Amsterdam: Amsterdam University Press.
Flusser, V., 2011. Into the Universe of Technical Images. Minneapolis: University of Minnesota Press.
Flusser, V., 2002. Writings. Minneapolis: University of Minnesota Press.
Paglen, T., 2014. Operational Images. E-flux, Journal #59, [online] November. Available online here. [Accessed 20 Nov. 2018].