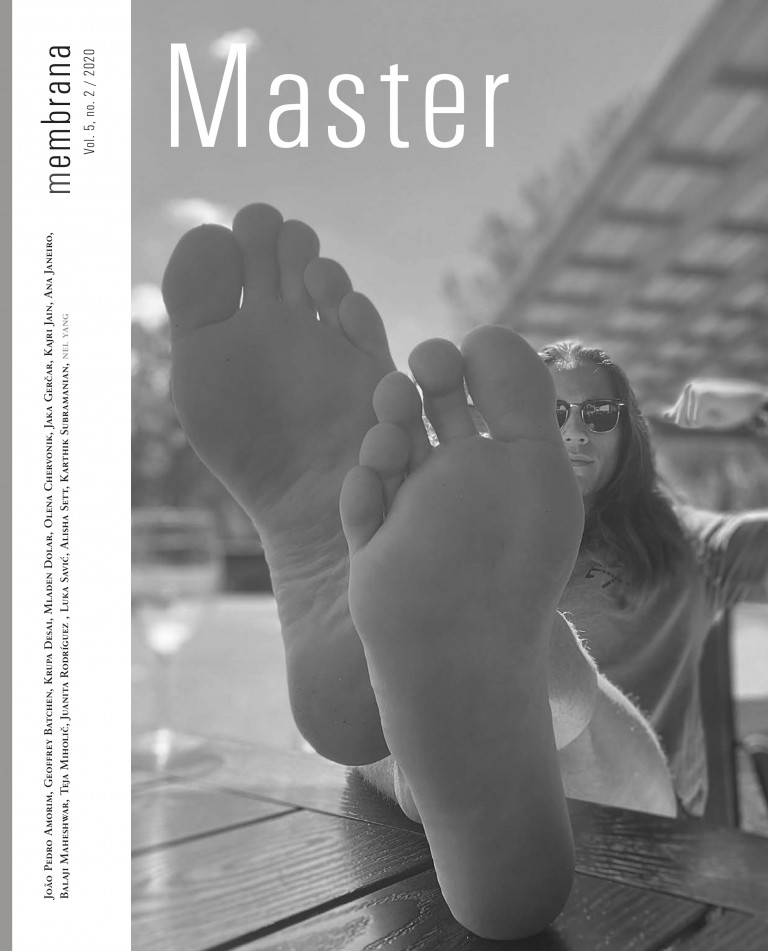 Even before the invention of the camera, the master has always been entwined with its image – in coinage, sculptures, paintings, drawings, and other media – but it seems that photography has both continued and complicated the master-image relation. As before, a master can stage portraits and public performances to secure domination through a public circulation of its image(s). But photography's "contribution" to the master-image relation was not merely to enhance the intertwinement of the master with its image.
At least since the beginning of the 20th century, it has become apparent that photography can simultaneously capture something else – the unexpected, the unwitting, the excess that eludes control. Moreover, the mass proliferation of image-making in the early 21st century and the changed information and communication ecosystems have made the control of one's public image a precarious process, dictated to a large extent by an image-generating social apparatus and algorithmic logic. To a large extent, the age-old dialectic between the master and the servant seems to be flipped on its head – the master being evermore the servant of its own representation, of its most shareable common public visual denominator, be it likable, hated or reviled. Is the master becoming ever more the servant of its own representation? Is this representation being hollowed-out, becoming "merely" an abstract visualisation of power, detached from any of the master's traits? Have we entered a new era of a master figure without any grandeur or charisma, a master lacking any sign of dignity – a master for which the denomination only holds true in terms of political power, lacking any "grand" visual signs of the historical personas of the past? This issue of Membrana journal investigates the role that photography plays in the creation, strengthening, or subversion of (the images of) the master.
With the evolution of the political regimes, the image of a successful leader has shifted from an image of majesty to one of dignity, and later on to one of closeness and simplicity.
When one visits the rooms dedicated to Velásquez in the Museum of Prado, it is extraordinary how portraits of kings and those of jesters and peasants are laid side-by-side. The nobility and dignity given to the lower members of the court exemplifies an early example of a revolution in the politics of representation. In the antipodes of this example, we analyse how the campaign of the millionaire Michael Bloomberg to be the Democratic Candidate for the 2020 elections hired companies to produce nonsense memes and digital propaganda. Our hypothesis is that on the center of its strategy the goal was to create an image of Bloomberg that besides viral would be relatable and humorous. The article overviews the evolution of the portrait as an element of political of representation and reflects on how the development of modern and contemporary art transformed the art of political portraiture. Furthermore it deliberates on the two-way appropriation of representation techniques between art movements and political movements.
The visuality of the master is not motivated merely by the desire to stand out from the audience, but in a self-contradictory manner, it is premised on the audience acknowledging and providing photographic space to him.
India's Independence from the colonial rule saw the nation's first Prime Minister Jawaharlal Nehru emerge as a powerful visual presence. At the peak of his popularity, in June 1955, he made a highly publicised 16-day visit to the USSR. This visit, made in the backdrop of the Cold War and the impending Big Four Conference, was covered in detail by the Indian and foreign press, as well as both government's official photographers and camerapersons. Paper addresses an official album made after this iconic visit to investigate the role of photography within India-Soviet diplomatic networks. Casting Nehru as the Master persona, it delves into the function of photography in recasting his image as an international traveller, a crusader for peace, a negotiator, and a friend of the Soviet. Considering India's and Soviet's differing political stance and international position in that period, the article questions what does the presence of these official photographs reveal about emerging trans-national networks and if there were there any deviations in this careful reconstruction of the Master and his ally.
The power struggle that findom photography presents is actually just a hook, and the images do exactly what they set out to do. The free critic, by critiquing masculinity's repetition and contrivance, is recruited into the performative duty of sustaining the eroto-economy.
Financial domination (findom) is a fetish practice in which a submissive derives erotic pleasure from sending money to a dominant or a cashmaster. Cashmasters produce photographs meant to elicit this desire in cashslaves, essentially arousing the desire to send money. This essay approaches this emergent genre of seemingly self-promotional photography as a genre of photographic performativity (Levin 2009). Rather than the desire to capture or represent (Batchen 1999), these images evidence a choreography of photographic performativity including both masters (as makers) and slaves (as viewers). Though the compliance with form and economic practice tempts the interpretation that masters are now slaves, this essay suggests that these images invite performances of domination, submission, and critique into wider performatives of arousal and elicitation. What critics and social analysts perceive as power (economic, erotic, or otherwise) are, in fact, desire at its seams, in the process of active and cooperative composition.
MEMBRANA Vol. 5, no. 2 / 2020 • ISSN 2463-8501 • https://doi.org/10.47659/m9
publisher: Membrana, Maurerjeva 8, 1000 Ljubljana • tel.: +386 (0) 31 777 959 • email: info@membrana.org
editors: Jan Babnik (editor-in-chief, independent researcher), Ilija T. Tomanić (Faculty of Social Sciences, University of Ljubljana)
editorial board: dr. Mark Curran (Dublin Institute of Technology, Ireland; Freie Universität Berlin, Germany), dr. Ana Peraica (independent researcher, educator, Croatia), dr. Witold Kanicki (UAP Poznań, Poland), Miha Colner (International Centre for Graphic Arts, MGLC, Ljubljana, Slovenia), Lenart Kučić (independent journalist, Pod črto, Slovenia), Emina Djukić (University of Ljubljana, Slovenia), Jasna Jernejšek (independent researcher, curator, Slovenia), dr. Asko Lehmuskallio (University of Tampere, Finland), Devon Schiller (independent researcher, USA), dr. Robert Hariman (Northwestern University, USA), dr. Murat Germen (Sabanci University, Istanbul), Alisha Sett (Jnanapravaha Mumbai, India), dr. Andreia Alves De Oliveira
contributors: João Pedro Amorim, Geoffrey Batchen, Krupa Desai, Mladen Dolar, Olena Chervonik, Jaka Gerčar, Kajri Jain, Ana Janeiro, Balaji Maheshwar, Teja Miholič, Juanita Rodríguez, Luka Savić, Alisha Sett, Karthik Subramanian, nel yang
image & projects contributors: Jasmina Cibic, Orlando Fals Borda, Ana Janeiro, Efraín García-Egar, Kajri Jain, Balaji Maheshwar, Karthik Subramanian, Joco Žnidaršič, nel yang
translations: Jaka Andrej Vojevec • proofreading: Adele Gray, Vida Jocif, Sunčan Patric Stone
design: Primož Pislak • printing: Cicero • print run: 400
all images and texts ©Membrana, except when noted otherwise • front cover photograph: Cashmaster, courtesy of nel yang with permissions of subject/creator • back cover photograph: Harris & Ewing, senator Warren R. Austin, July 1st, 1939. Library of Congress Prints and Photographs Division Washington.