Recipe:
1 roundish girl
1 piece of everyday life equipment
1 bag full of dry humour
Mix all ingredients together while guests are arriving, then let dough rest in the refrigerator. Finally, cut dough into bite-size pieces and serve with frames.
Finnish photographer Iiu Susiraja puts herself and her private life in the heart of her creative process. Her multi-layered self-portraits differ from most other works of the genre throughout the history of photography – including the popular but generic selfies – in that they are laced with humour and the artist's sense of (self-)irony. Her work entitled Good Behaviour / Perfect Everyday Life could be seen at a group exhibition of Finnish artists in Lotrščak Tower in Zagreb, Croatia, hosted in the framework of this year's 'Organ Vida' International Photography Festival.
Home is usually associated with privacy; one thinks of it as a place separate from public life and liberated from the shackles of society – as an environment which allows one to be exactly as they are. What Susiraja shows, however, is that home can also be a space in which, through a series of ritualized and routine chores, one's inconformity to societal values and norms manifests itself in the highest degree. Her self-portraits can be read as critical reflection and pointed commentary on what society (still) regards as unwanted and often stereotypical image of womanhood, the role of housewife, ideals of beauty, and the resulting power relations. On one hand, her commentary is pointed towards the still conservative, patriarchal values held by the society, while on the other it holds a mirror to women who, obsessed with their looks, their bodies, the image of beauty, and "traditional" homemaking give the nod to these values, perpetuating them. By doing so, the artist stirs up the very core of symbolic construction of meanings, purpose, and self-evidence of what we have come to regard as "normal".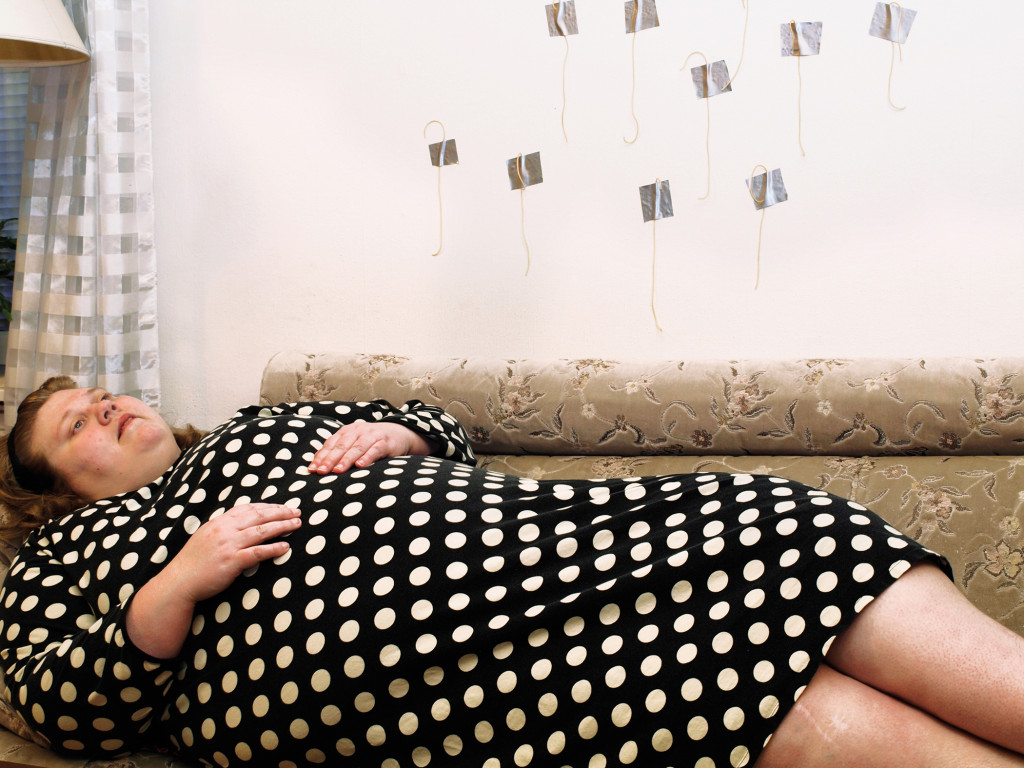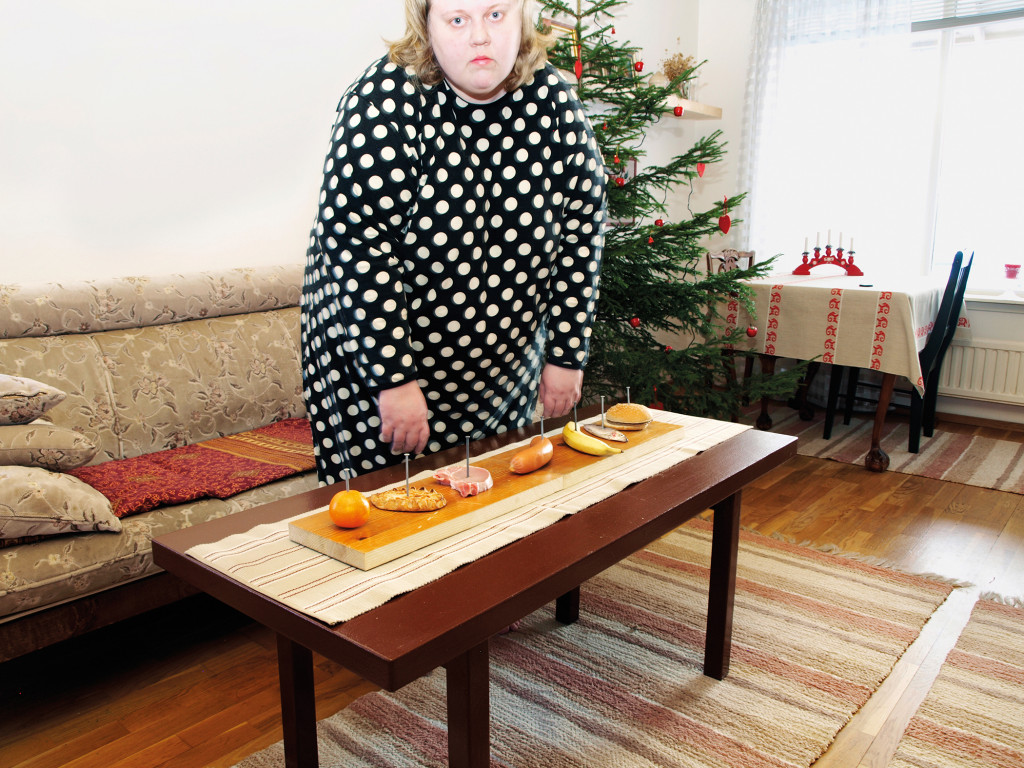 In the words of the artist, who describes her work as "documenting emotions", she photographs herself simply because she is the subject she is most familiar with. She finds inspiration for her self-portraiture in her everyday life and interpersonal relations (with her partner). The procedure is always the same – shooting occurs inside the artist's home when she is alone. Sometimes, the idea for a photograph is born out of a name of an object, a word, or a phrase – which, in turn, find its way into the title of the photograph serving as an auxiliary accent, emphasis or clue for interpreting its contents.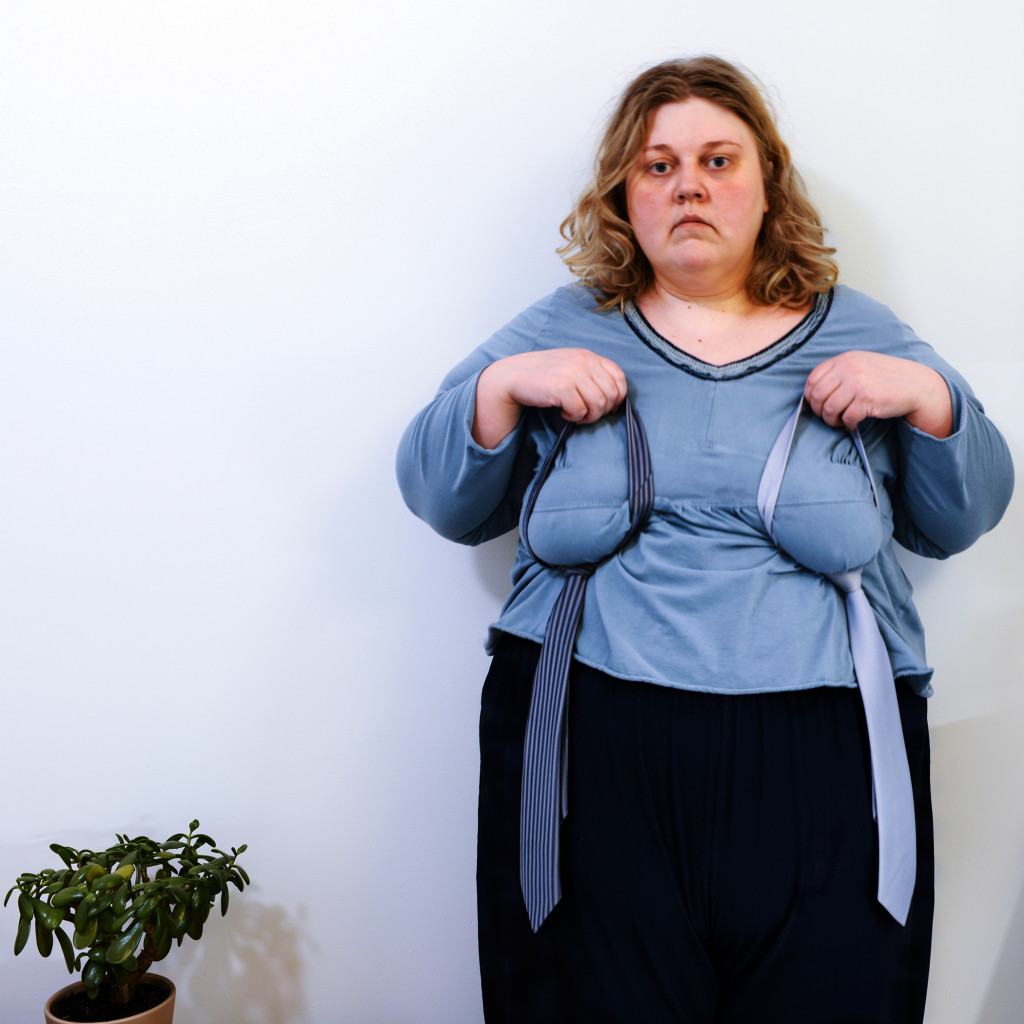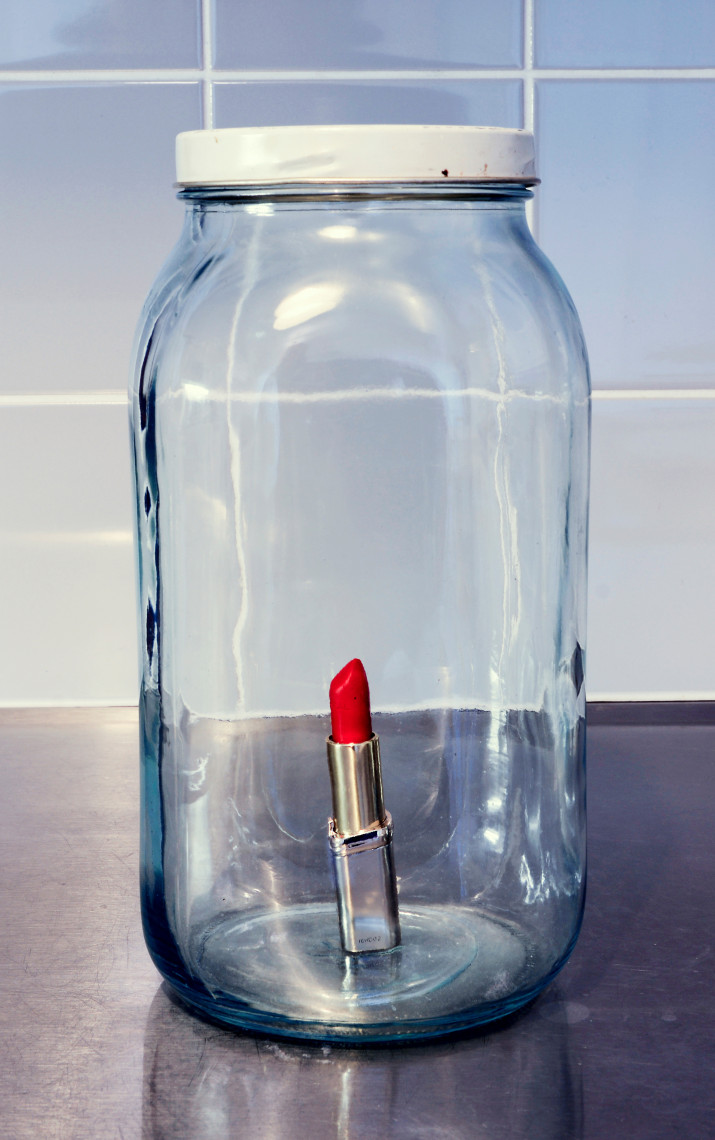 In her creative process, the artist devotes special attention to selection of objects, which need to be simple and easily recognizable. She usually visualizes her object of choice in advance with regard to how she could use it in an unconventional way. Sometimes she even buys an unfamiliar object and uses it as she sees fit. Here and there, objects in her photographs act as metaphors for a different person, such as in the series Don't Get Angry (2008–09). The series portrays flowers in different states and positions – set on a table or floating in the air above it, painted with different colours, wrapped in plastic bags, frozen, etc., as symbols of the fight for supremacy between two people (partners).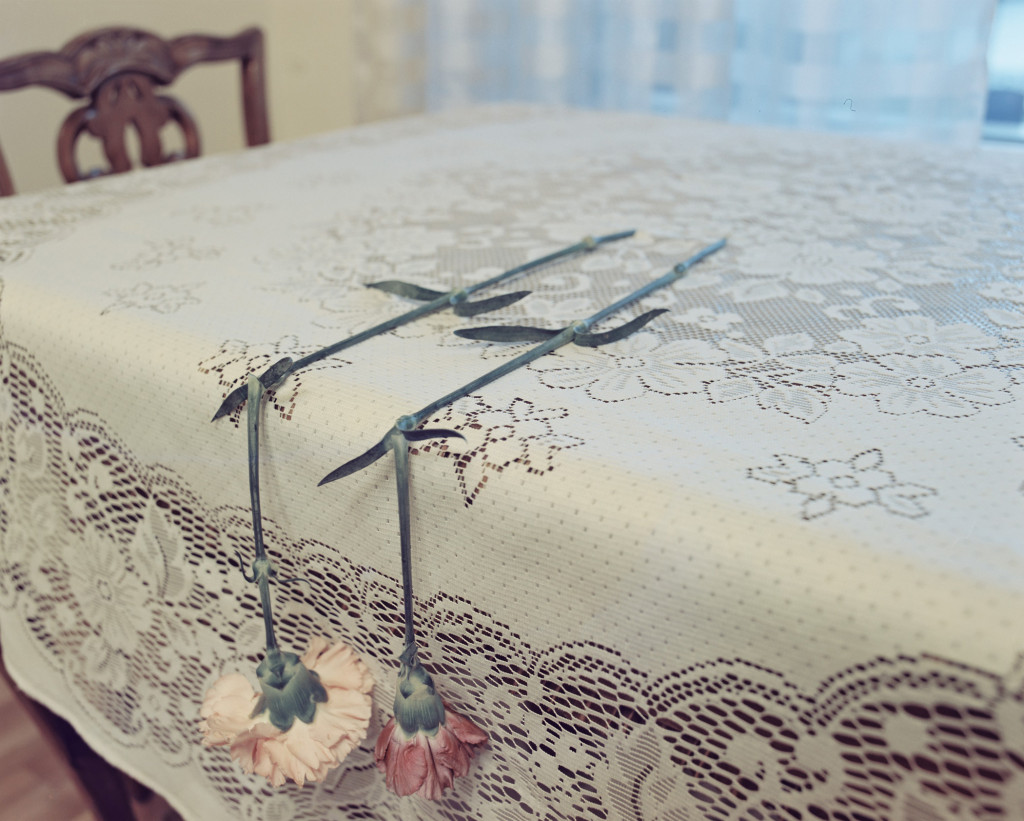 Everyday kitchen and other appliances and objects are used by the artist in unusual ways: tights hanging off her breasts; stilettos wrapped in plastic bags and taped around her knees; carrots sticking out of the edge of the bed she is lying in; hot-dogs forming a decorative wreath for her head, etc. Using minimal intervention in the use of an object Susiraja imports a moment of the absurd and surrealism into the everyday grind, imparting a sense of disharmony and incongruence into the photographs – which imitate the forms of snapshot and selfie – and achieving a comical effect.
In her series Good Manners (2008–10), Naughty Buns (2011–12), and Perfect Everyday Life (2012–13), Susiraja plays with signifiers; this includes not only playing with words and their meanings, but also with contexts of their usage, which have become so self-evident, mechanical and routine that no-one seems to wonder anymore about their purpose. In the second volume of Poetika, in the chapter entitled 'Logika in dialektika komične sekvence' ('Logic and dialectic of a comical sequence') Slovenian art historian, curator and writer Alenka Zupančič gives a detailed analysis of the difference between a joke and a comical sequence, which she regards as the essential component of any comedy. If we borrow, in a very simplified way, from the terminology of Alenka Zupančič and apply it to Susiraja's photography, we could say that Susiraja's self-portraits begin as a joke and evolve into a solo comedy – as each self-portrait after the next takes the role of a comical sequence. Its duration and meaning become clear only in the series (comedy) as a whole, unfolding before the eyes of the audience. Like a good joke, Susiraja's photographs don't just point to the paradoxical role of signifiers constructing the world of our reality, but also to looseness and fragility of meaning. Laughter provoked by a joke represents the moment of realization that a conventional, or entrenched, code has been violated – where least expected.
Using just the right amount of ease and indifference Iiu Susiraja manages to convey to the viewer a sense that her idiosyncratic use of the objects, no matter how absurd it may seem at first glance, has a point as well – that it is just as meaningful, natural and normal as any other. Take the culinary term 'al dente', for instance, which can be regarded as universal and which, as any half-decent cook would know, denotes pasta cooked "to the bite": is there any reason at all why it shouldn't be used for spaghetti stuck to a wall? Beneath the seeming banality of Susiraja's self-portraits hides an insightful authorial response, reflecting, without being moralistic, on the social reality through the prism of personal experience. The critical finger of her work pointing at society thus only fully reveals itself upon our reflection on who or what is it that we are actually laughing (or failing to laugh) at.
Translated by Domen Kavčič.
References
Zupančič, Alenka, 2004. Logika in dialektika komične sekvence (Logic and dialectic of a comical sequence). In: Poetika, druga knjiga (Poetics, volume two), Ljubljana, Analecta, pp. 163–185.