The young native of Novo Mesto has flirted with photography since he was fifteen, at the documentary oriented Fotopub summer festival. In his words, a radical turn in his relationship with the medium was brought about by the realization of the true potentials of photography, extending beyond its intrinsic value as documenter of reality. He has taken a conscious step to study photography outside of his native Slovenia – at the University of Brighton, UK, where he remains after completing his studies.
Keenly interested in what goes on beyond the immediate surface of the image, photography still remains, for now, his creative basis, his starting point. His orientation is sharply defined by technology, most of all the internet, which constitutes a large part of his everyday life. Besides being an intense source of inspiration, the World Wide Web also influences the character of his visual language. Most of his works are imbued with a specific sense of humour, wit born out of the nature of the internet. A lot of the time he uses strategies of meaning inversion, of fusion of techniques and technologies, of creating illusion, etc. The latter forms the basis of his graduation series, entitled Wrestlers (Rokoborci, 2014), for which he used found photographs, which he masked, in the manner of 'bubbling'1 with a gold marker. When a picture is incomplete or when we cannot see all of it, our brain, drawing on past experience, automatically provides its completion; thus Kastelic's wrestlers inadvertently fall into quite loving embraces. A viewing error is also anticipated in his series Legs, 2014, in which the eye, due to a game of contrasts and conflation of related forms, mistakes the owners of naked legs. In his later work, Kastelic begins to give up production of photographic images, focussing instead on re-examination of the role of the artist recombining existing work: Death Reporters (2014); Beyond (2013); Mimicry (2014).
Kastelic has presented his relationship with photography to the Slovenian public as a returnee to the point of departure – he has taken over the position of programme director of the Novo Mesto festival, completely changing its direction; all that was left was the brand (as a bow to tradition, says Kastelic) – under quotation marks in its first year, and shedding those after having received the blessing of the festival's original creators.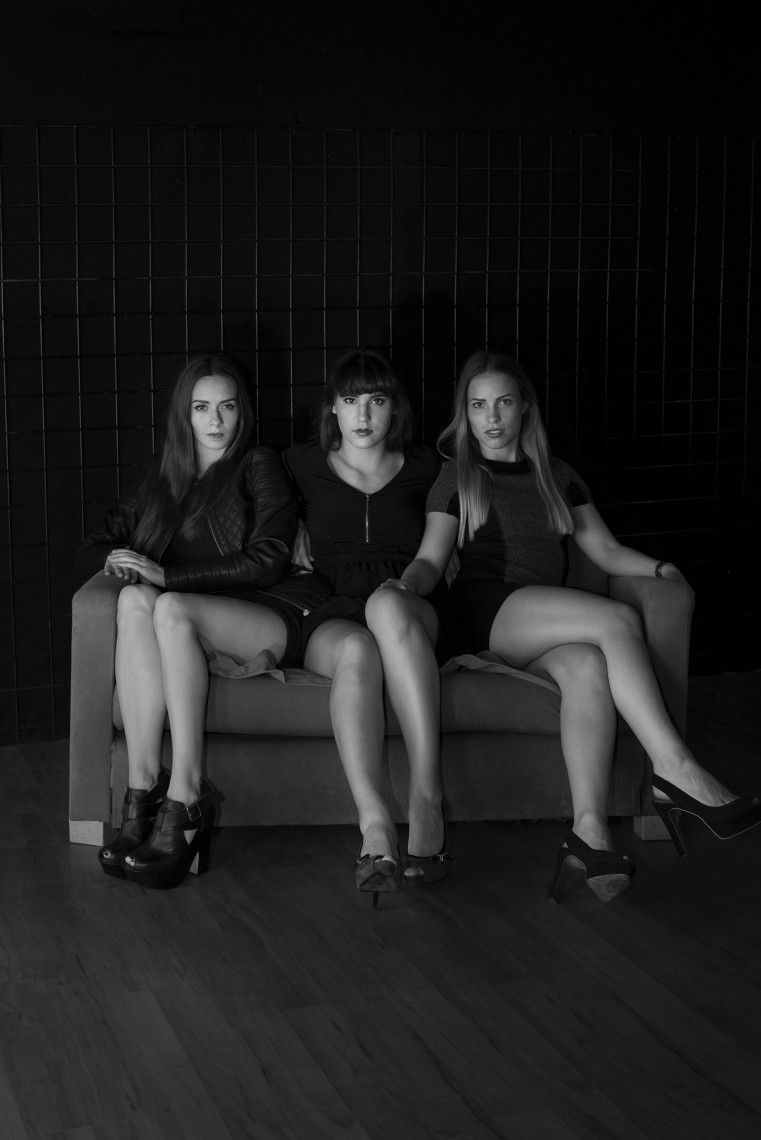 In 2015, we find Kastelic as an intern at two art galleries in London (White Cube and Union Pacific), which he sees as an investment in his breaking into the art market. As an ambitious photographer trying to make it in – and make a living from – fine art photography, he says: "If I'd stayed in Slovenia, I would've probably contented myself with being a student on food stamps, make-up examination dates, my mother living an hour away … London urges you to be active and to seek connections, which is what works for me now. You are exposed, on a daily basis, to world trends in modern art, there's an opening of a great exhibition every night, or a lecture, a market."2
Notes
Bubbling is a technique in which photographs are covered with colour blocks with circular cut-outs in strategic places, making it seem as though the person on the photograph is naked, even though they are not.