The opening of Jasmina Cibic's Foundation of Endeavour in the Museum of Contemporary Art (MSUM) in Ljubljana took place when established norms for openings ceased to apply: COVID-19 largely swept away with cosy mingling and drinking amidst the works, if musea and galleries remained opened at all. Now, only carefully counted and masked groups of people were allowed to enter at once, all others patiently waiting in line for their turn. In a noteworthy and perhaps unintended way, the spectator's experience of the multi-medial, multi-dimensional Foundation of Endeavour was in fact heightened by the tense atmosphere. Unusual for times in which, technically, we are not at war, the general mood at most public events was politically charged – so the more if these were events with a pronounced political dimension. We stood at the feet of a voluminous staircase leading up to the exhibition with marching snare drums resounding through the concrete building.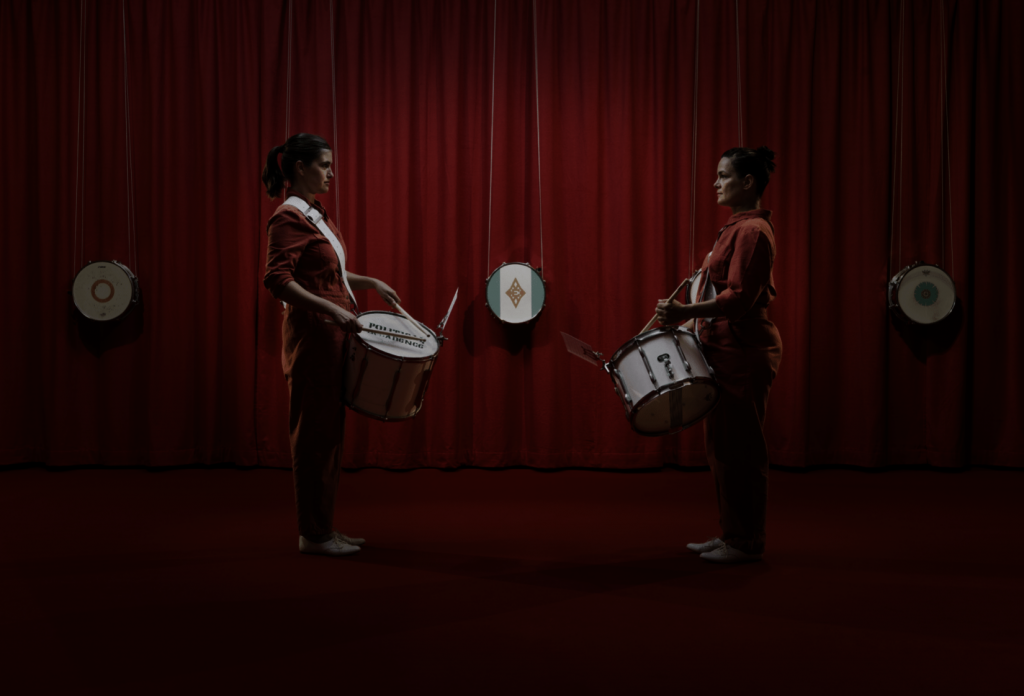 Older couple leaving, I was finally beckoned by the gallery assistant from a safe distance and allowed to ascend the staircase, rhythmically approaching a room that was dressed from all sides in heavy red curtains. I am quite certain that I was not the only visitor that day using the word »Lynchian« to describe the visual set-up – as I progressed further through the exhibition, it proved to be a recurring adjective that was hard to discount. The work in this first room, called "All That Power Melts Into Noise", is a performative installation in which a pair of female percussionists is engaged in a looped rhythm exchange. They are surrounded by painted snare drums, which convey the impression of fictional insignia, as all insignia do, until they are adopted and used and we get used to them. The designs were all real proposals for the League of Nations' flag, the intergovernmental organisation that was founded in Geneva in 1920 to avoid a repetition of the horrors of the First World War. An official flag was never adopted, fearing that a single emblem would stir nationalist sentiment within the first major worldwide attempt at transnationalism. The marches and the anthems played by the percussionists, too, were composed by amateur and semi-professional musicians as attempts at creating transnational unity (and they were performed here live for the very first time). Naturally, such an organisation requires symbols and traditions to match. As it has been brilliantly shown by Eric Hobsbawm (1992), there is little difference for its effect if the tradition has been historically discerned or indeed invented anew. Both sets of gifts, the designs and the compositions, were donated to the League of Nations in the 1930s – a few years before the rise of Fascism in Europe and the atrocities of the subsequent second war laid bare the futility of such an effort with unimaginable force.
For this project, Cibic invested a lot of her time in researching the archival traces of soft power – a topic that has been focal to all her recent work and which she has explored in a variety of mediums. Joseph Nye, who is often credited with the popularisation of the term, defines soft power as the "second face of power", that indirectly allows you to obtain the outcomes you want not through coercion, but by the means of attraction, seduction, co-option (2009). She is particularly concerned by how nation states make use of culture (rather than military and economic might) in order to articulate their ambitions.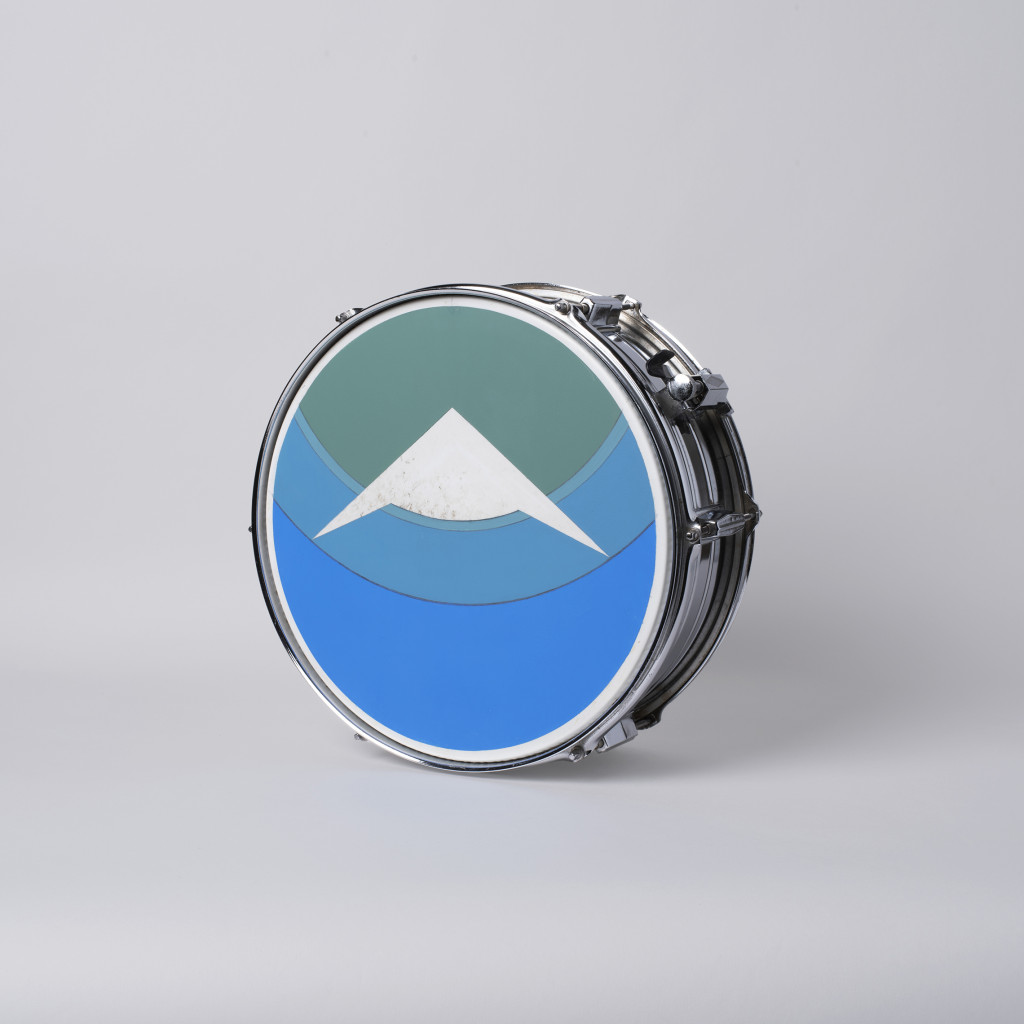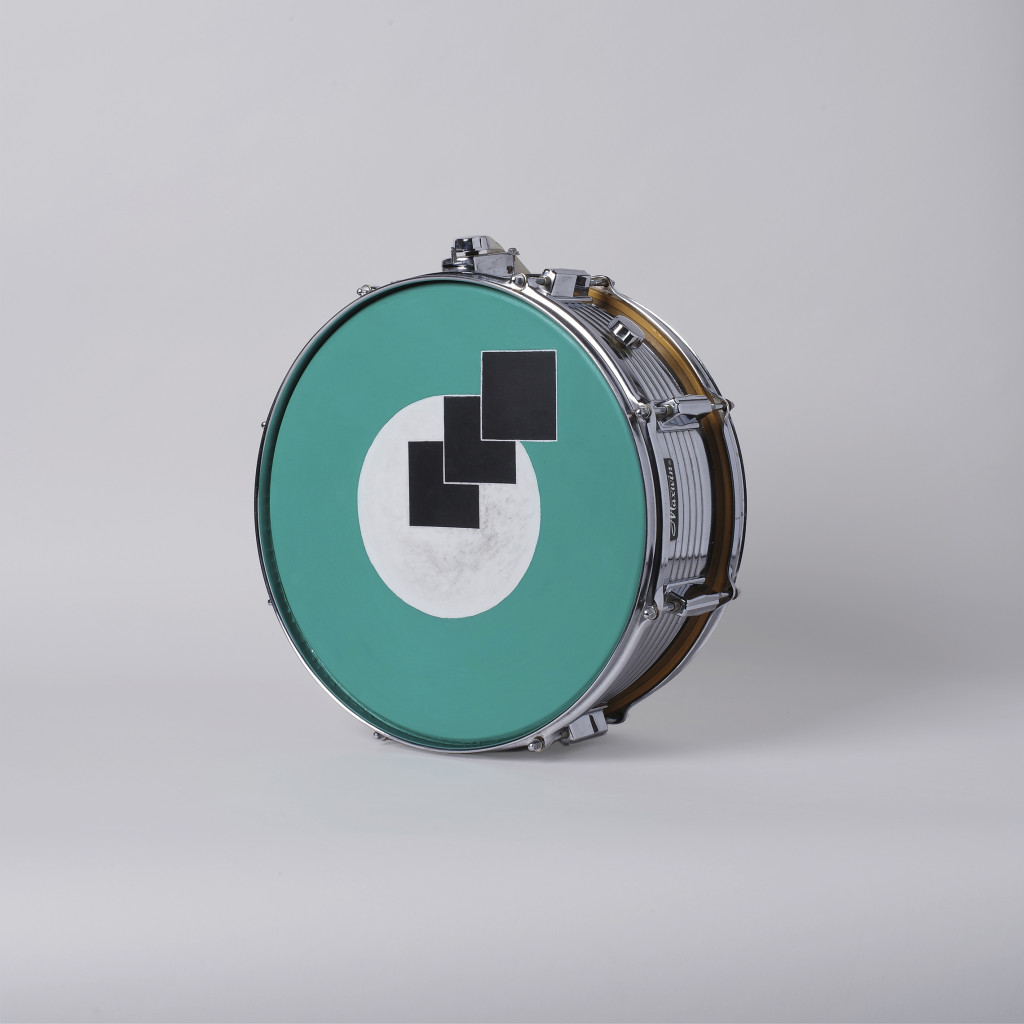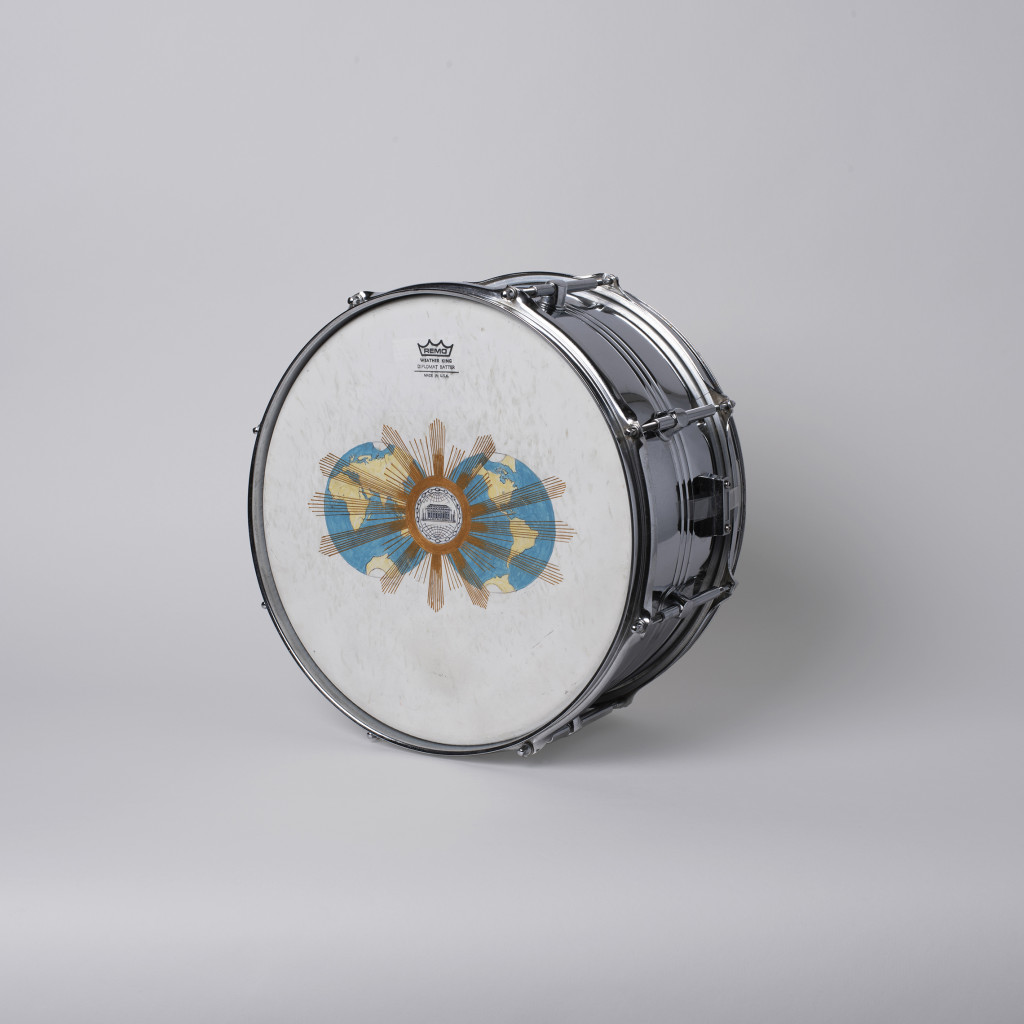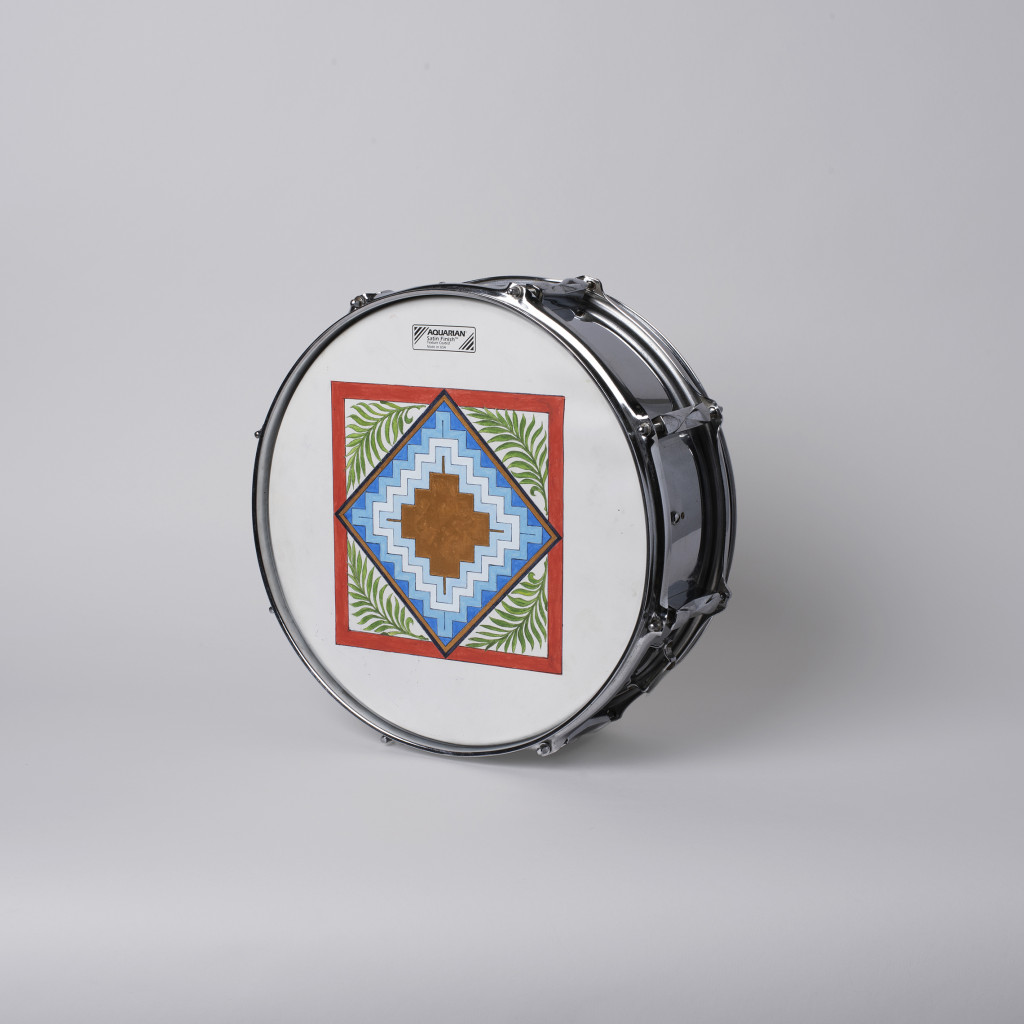 The central space in the exhibition is occupied by "historical ready-mades"; essentially, political gifts from the 20th century Europe intended to uphold both intra- and international relations and, ultimately, ward off any nationalist sentiment that might compromise them. Photographs, all still lifes in larger formats, can be sorted in three categories according to the symbolic objects they depict. The first set comprises images of Yugoslav batons, which were used in Olympic-like progressions (Relays of Youth) each year for Tito's birthday. Selected youngsters from across the country – which soon became seven countries – would carry these torches in the name of unity and camaraderie; but also as gifts from the nation's great artists, who designed the batons, to the president.
The second set represents roses in striking contrasts of pinkish and reddish hues lit against a black background, with moths and tiny beetles creeping over the stems and the leaves. The style is strongly reminiscent of baroque vanitas paintings, but rather than serving as individual memento moris, the images are here given a distinctly political twist. All roses were bred and indeed named after the founding fathers of the so-called European project – among others, they are called Sandro Petrini, Charles de Gaulle, and Konrad Adenauer. It struck me how transiency (and even the thought of a possible failure) of a political idea on occasion seems more comic and more tragic that the inherent transiency of a human life. But then again, unlike for human life, we also haven't invented any means for utopias' ultimate salvation.
The last of the images before we enter the last room – which is again hidden behind a hefty curtain – is a (near-real-sized) portrait of a white Lipizzaner horse, a Slovenian emblem, that was bestowed to Muammar Gadaffi in 2009 as an official state gift. Gifting any horse, and here Lipizzaner 508 Neapolitano Thais XL is no exception, cannot avoid being associated with the symbol of the Trojan horse. This image reveals one of the major premises around which this exhibition is built: gifting often obscures ulterior motives. What's more, it defies the common notion that a gift is foremost a noble act of grace which demands nothing in return. In the words of Marcel Mauss, whose witty and clear introductory subtitle also lends us the title of this text, a gift that does nothing to enhance solidarity, is a contradiction (2002). Political gifts, especially, are much more than ornamentation of diplomacy.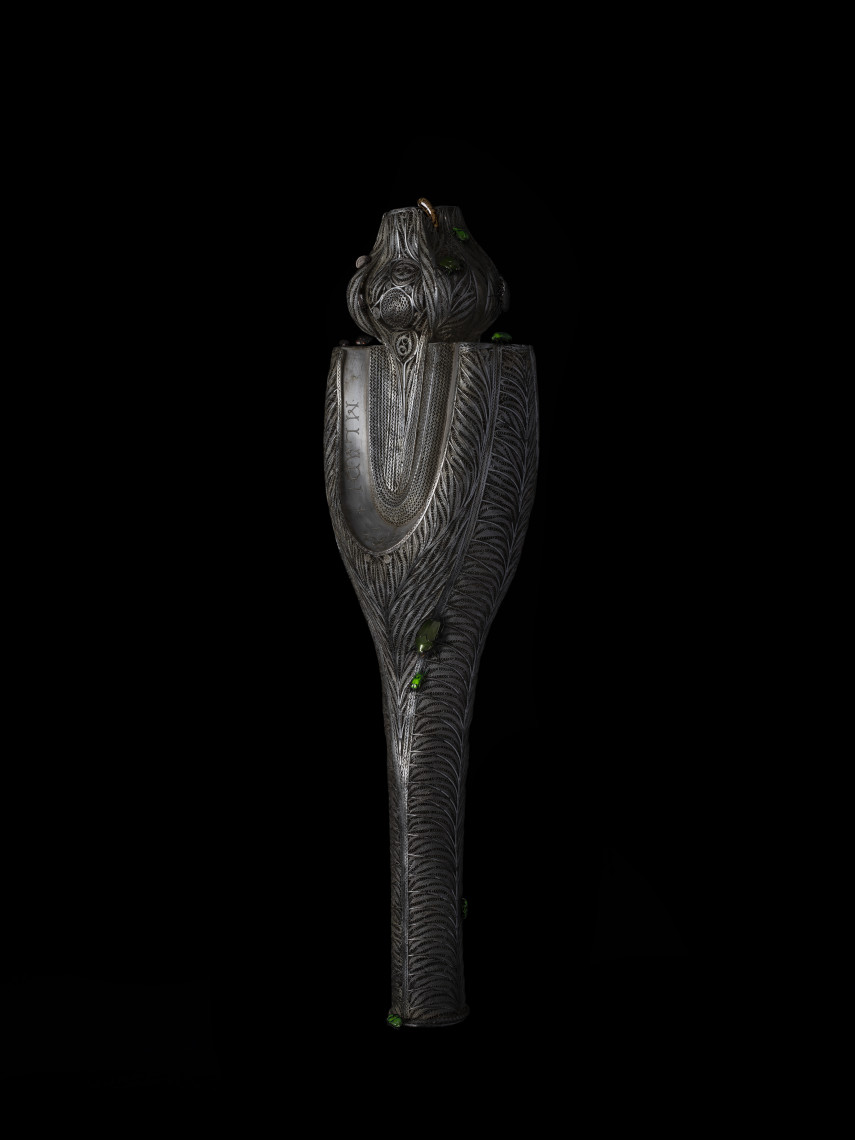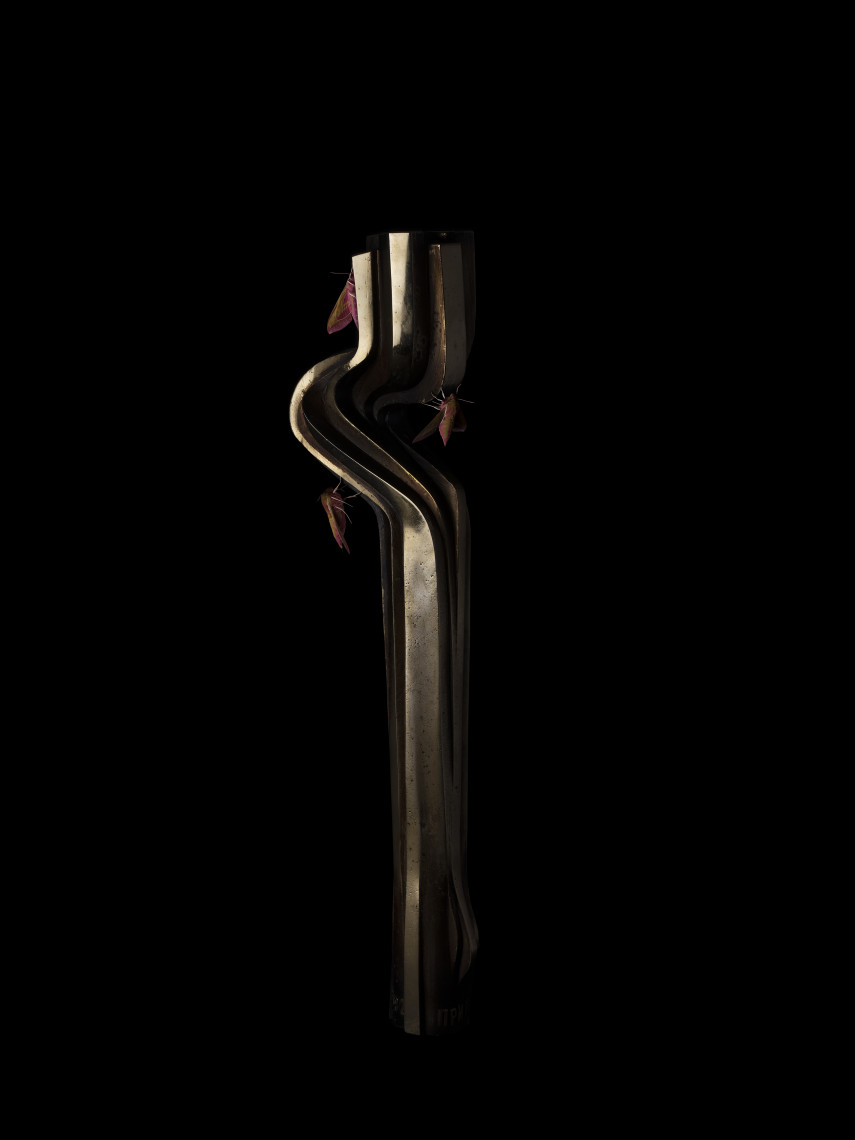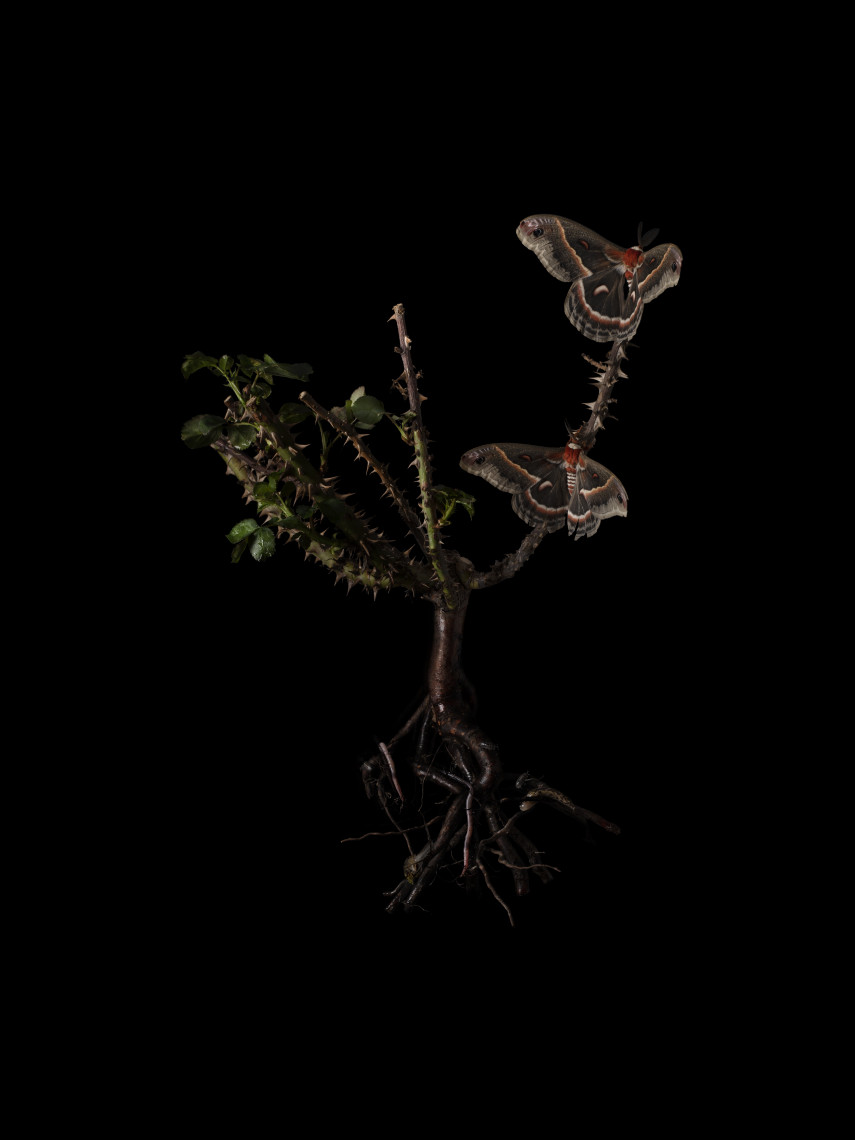 In 1967, after a hostile right-wing dictatorship had assumed the reigns in Brazil, the architect Oscar Niemeyer left his hometown of Rio de Janeiro and settled in Paris. One of his earliest projects in his newly adopted homeland was a design for an impressive modernist building at the Place Colonel Fabien he had presented without charge to the French Communist Party as their headquarters (ostensibly in the name of solidarity and Marxist-Leninist principles). Cibic made use of the interior of the building as the principal setting for her 20' art film, The Gift. The plot is reasonably straightforward: three men – representing the Gifts of Art, Music, and Architecture, respectively – take part in a competition seeking the perfect gift for a divided nation; a gift that ought to be both aesthetically agreeable and politically suitable. Proposed gifts undergo unremitting scrutiny and discussion by the allegories of Four Fundamental Freedoms, with the nature of a cultural gift itself exposed as an ideological instrument of great significance.
The cinematography is exquisite and gripping to watch. Another Lynchian reference crops into mind at this point: the alta lounge chairs, concrete walls evocative of a guarded bunker, and the characters' somewhat contrived demeanour are slightly reminiscent of Dune. Of course, people literally take different approaches to exhibitions, but the dark projection room being furthest away from the entrance compels one to see the film after they had already entertained their eyes and minds by still images, installation and possibly text (if they are the kind of person that likes to read the text beforehand – something that here only enriches the experience) or the performance (if they were lucky enough to see the exhibition on a day when the music was in fact performed). There is something exceptionally wonderful in completing such a multimedial exhibition with an all-encompassing art form such as cinema. For me, these make for the most seizing encounters with art. In my own private collection of exhibition visits, I treasure a memory from an entirely different, but in this effect similar show of Evangelia Kranioti's The Living, the Dead and Those at Sea (Arles, 2019). I remember standing in awe before the stills without knowing they were stills, and how they came to life even more when I popped into a small projection room and saw an astonishing film to which they belonged only minutes later. In Cibic's work, the photographs are not derivative in such a direct sense. However, questions, subtly suggested by one project, are explored more head-on in another. And the roses Cibic used for still lifes, she intends to use in a project she is developing presently.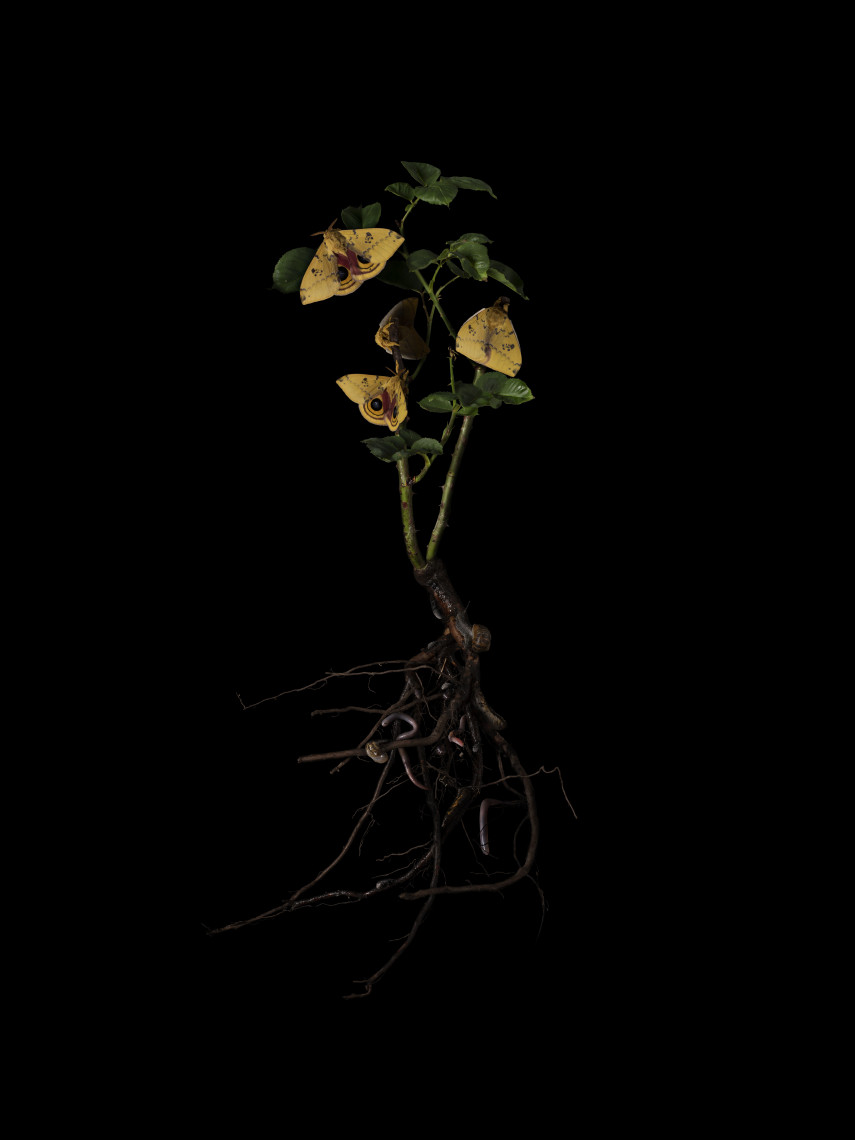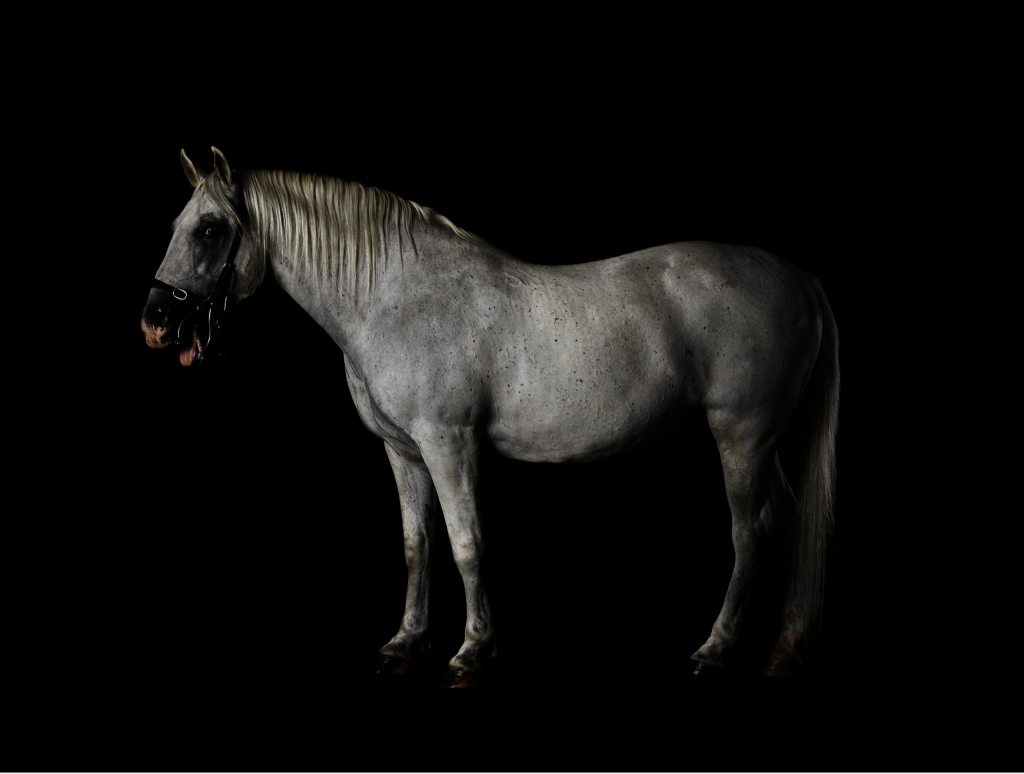 Foundation of Endeavour is a multipartite exhibition, but the three main projects bond very well, underscored by the on-going investigation of the artist into the historical, political, anthropological and sociological facets of soft power. Cibic describes The Gift as "a long form research, exhibition and film project" and it is particularly commendable how these three disparate ways of engaging with a chosen topic come together in her work. It's art that may begin in a library but luckily doesn't end in one. Although "historical ready-mades" clearly take centre stage and there is ample factual context to individual pieces, Foundation of Endeavour is not overburdened by references at all. It is aesthetically impactful, witty, enticing. Having been captivated by it, I am reminded of the precarious power of culture to seduce.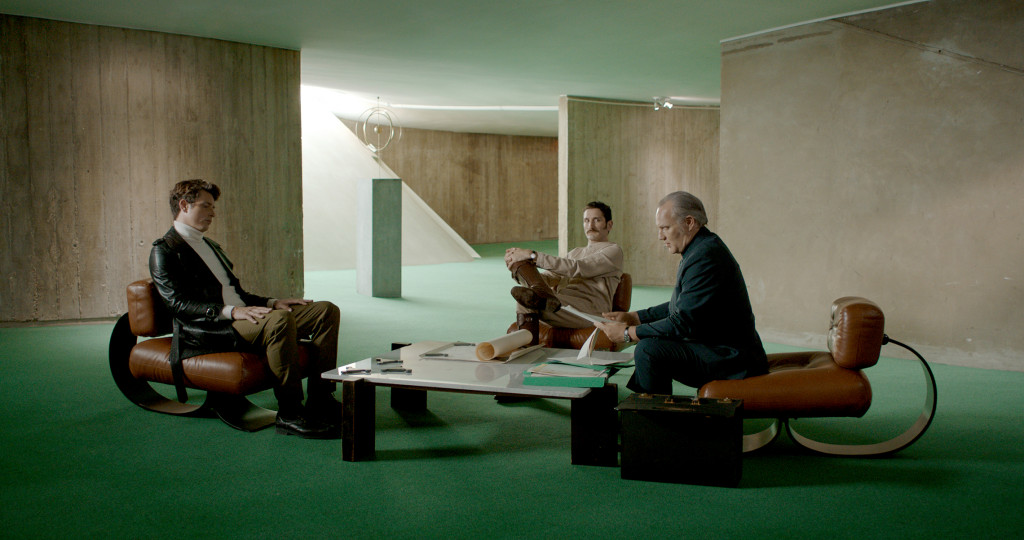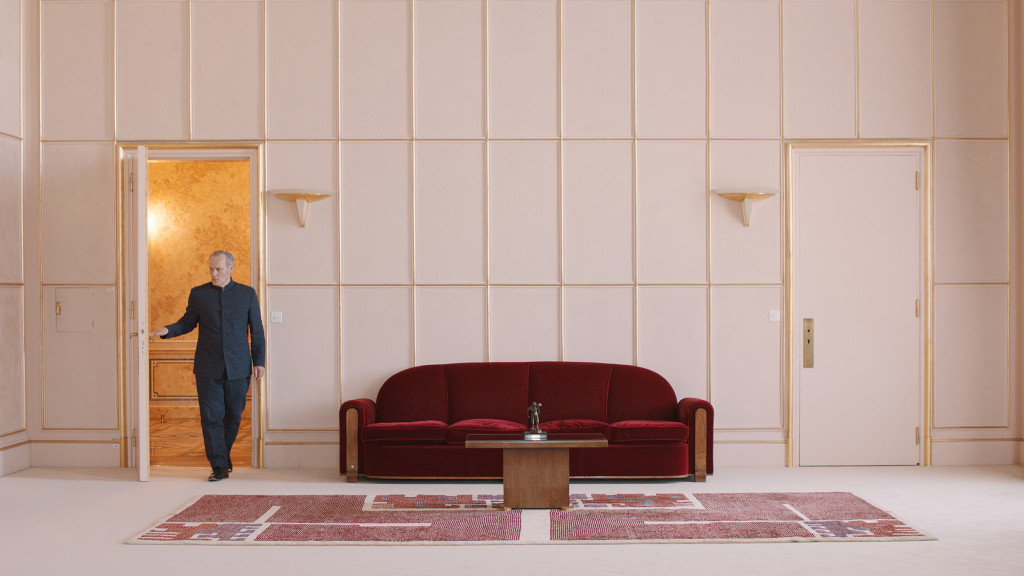 References