Noémie Goudal's photographs are marked by a long production process, which carries great meaning for the author. These markers are not hidden from viewers, in fact, her final works are printed in large formats for precise reason so that we can be immersed in them and find subtle interpretations of what we are actually looking at.
The beginnings of Goudal's dialectical photography date back to her student years at the Royal College of Art in London where she was working on a project about the inhabitants of the Orkney Islands. She imagined her portraits to be done in natural settings, but found herself against a weather-related obstacle – it was simply to windy. Thus, the recording had to be completed in an innovative way. She photographed the windy landscape, and used it as a studio background for portraits of the inhabitants. The use of photography as backdrop inspired her so much that in various versions it became her authorial expression.
In her series Observatoire, from 2013 to 2014, she collaged the photographs of the details of concrete buildings into a uniform surface, created photo-objects of imaginary architecture from them, which she then placed in selected landscapes and photographed them as part of the latter. These then became subjects of final photographs, while nature took on the role of backdrop.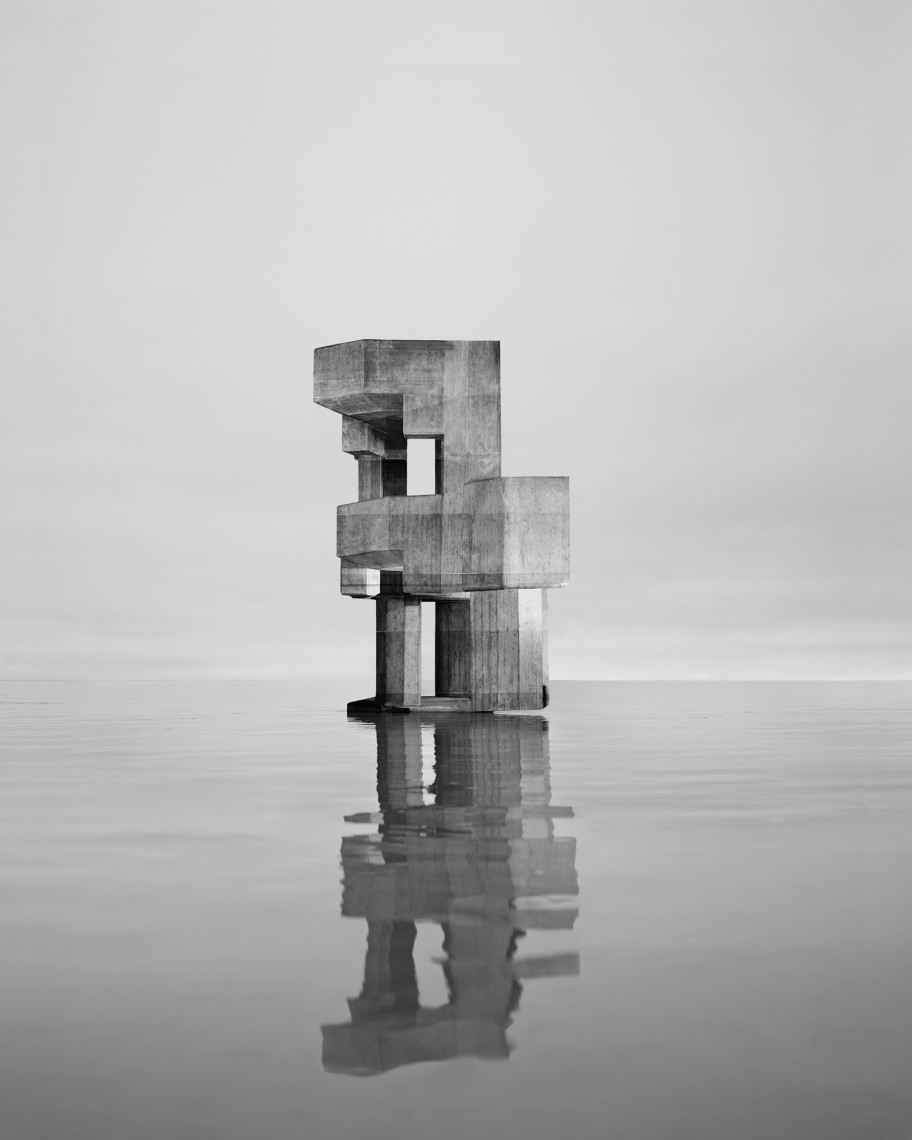 Through Goudal's evolving practice, the backdrop is no longer intended as a background, but becomes in itself a subject of portraiture. This also saw the disappearance of people from her photographs. They were replaced with photographic objects within the emptied landscapes, which are becoming increasingly grander and surreal (Towers, 2014). In the series In Search of the First Line, 2014, she reverses her game and focuses on the perception of the perspectives of the architecture of indoor spaces. By using backdrops in abandoned factory halls, she creates a fictitious but logical continuation of the premises.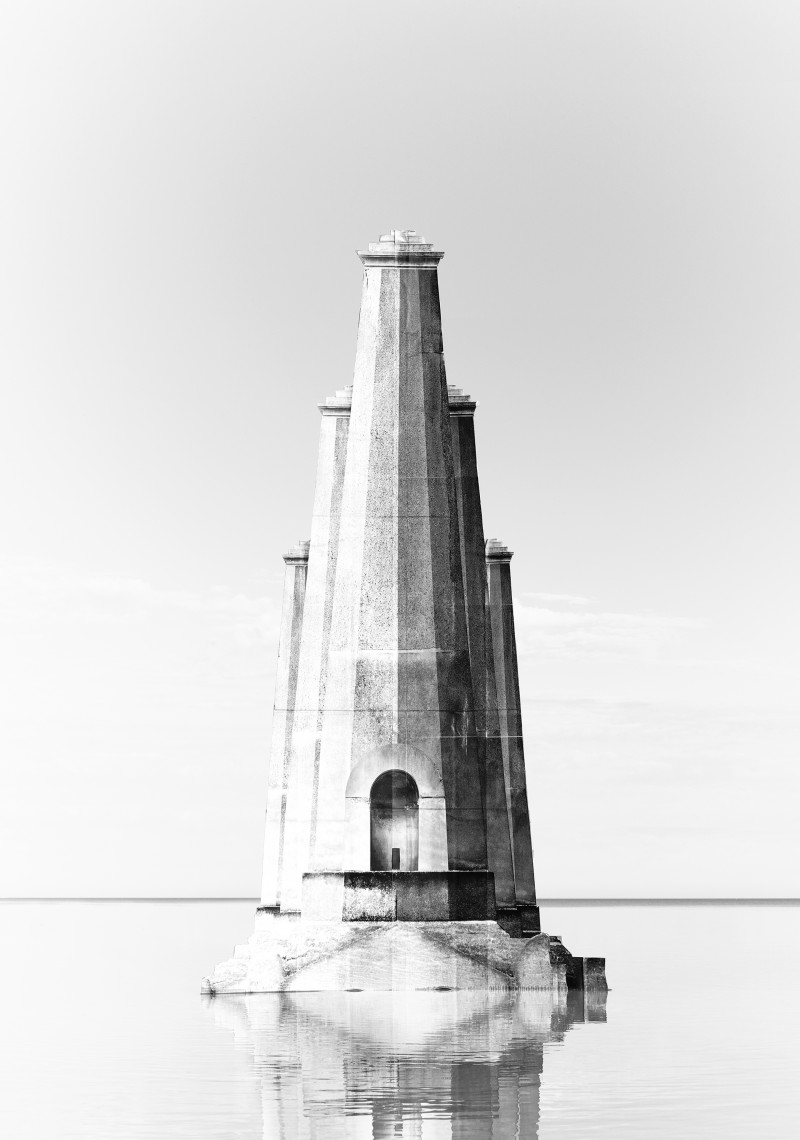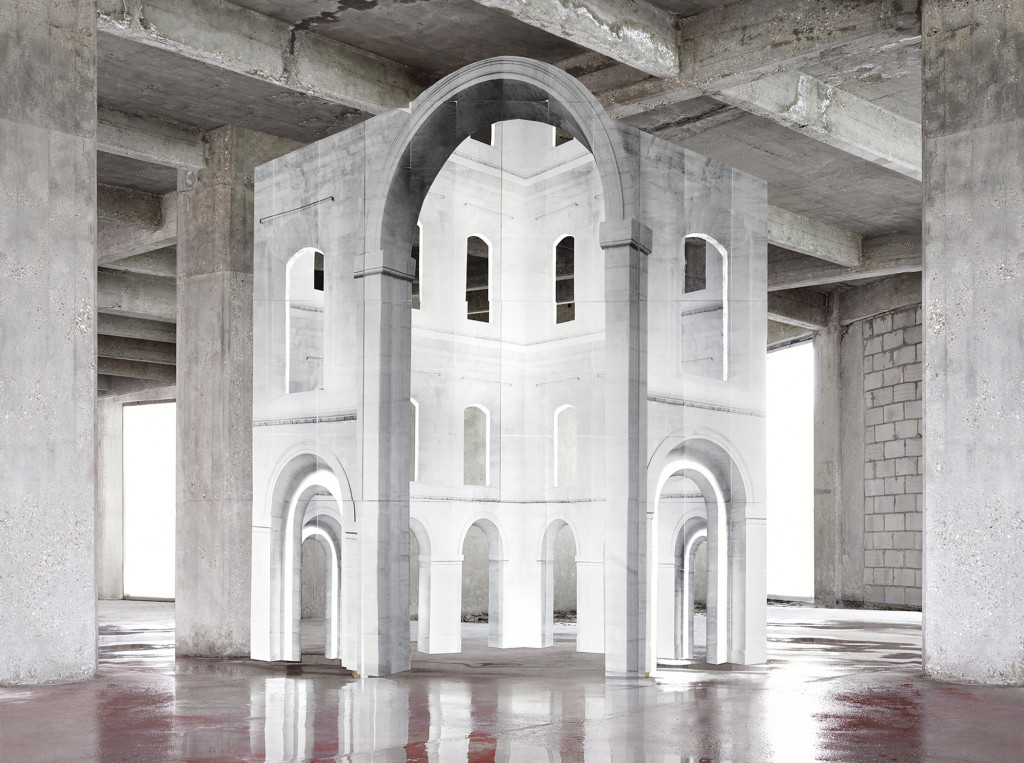 On finished photos printed in large formats, the artist leaves details such as ropes, visibly folded cardboard, fusion points. When the viewer finds "mistakes," he/she begins to understand the process and starts questioning the reality of what he/she sees. Sometimes "odd-ones-out" are places inside the series – photos that are just photos and do not document any installations and only depict the existing reality. With such examples, the artist uses inverse logic to draw the viewer's attention to what is real and what is fiction. She does not use Photoshop but manipulates the images analogously. In terms of the number of people involved in production and long-lasting preparations for a single shot (Southern Light Stations, 2015), her projects are becoming grander, almost like film productions.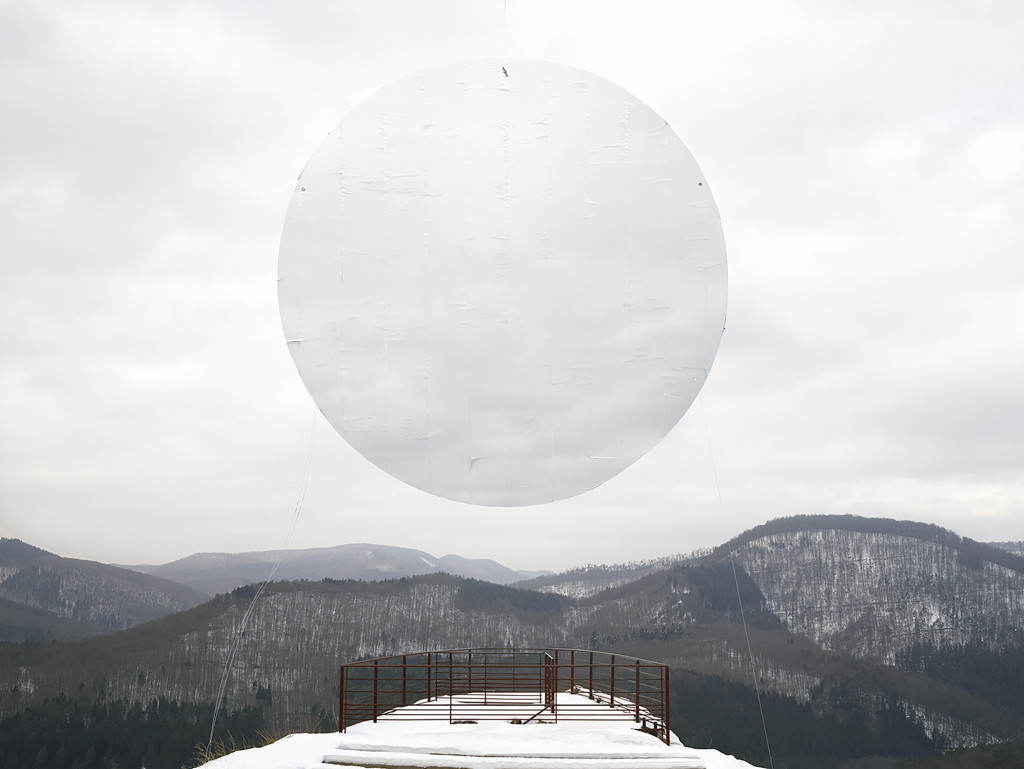 In her most recent practice, she draws attention to the increasingly worrying effects of climate change through the medium of photography. In her Pressure project, she photographed the slopes of the Rhône glacier in Switzerland. The photo was then printed on paper, which melts in water, and placed precisely in front of the photographed landscape, thus documenting the symbolic process of "melting."