Bojan Mijatović is a young multidisciplinary artist currently studying at the Department of Painting at the Academy of Fine Arts and Design in Ljubljana. He is a photographer by education and even during his studies at the Higher School for Applied Sciences, artistic interventions in compositions prevailed in his work. It is why his transfer to the field of painting was not so unusual, after all.
The common denominator of Mijatović's series Cow Experiment and Dog Experiment is the separation of the motif from its incoherent background with negligent cuts. The works by Mijatović are strongly marked by this action of cutting that transforms the meaning of the image, yet proves to be a meaningless manipulation by the time his works are complete. The artist 'saves' the animals from the burden of the title, the cow and the dog, from a prescribed background and offers them freedom in new compositions. He ultimately worded the ironic undertone of this action in the title of the Freedom Fighter series where he collected postcards only to cut images of cats out of them and paste them into a new environment, commenting with satisfaction: "They are happy now!"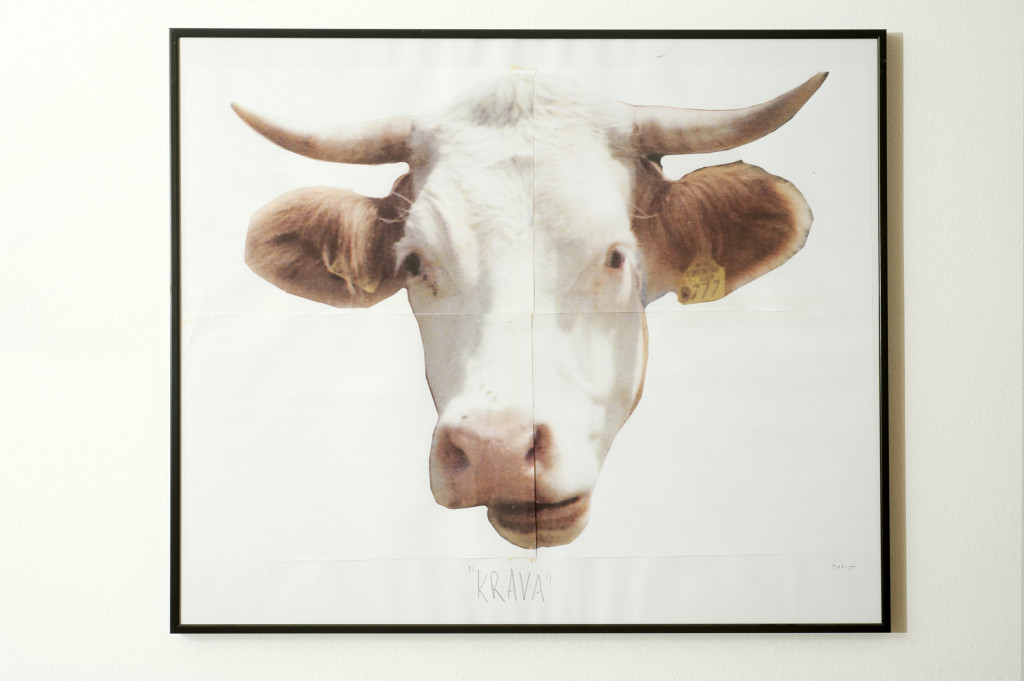 Typical for the artist is also writing alongside the visual material that either titles the composition or gives the prescribed order of viewing. In Horse trap, where he does not intervene in the photos but rather leaves them in their documentary role, a series of five photographs done in the style of animation reveal a small table installation that traps a plush horse. Similar is also an untitled composition of four photographs that show a dog being captured.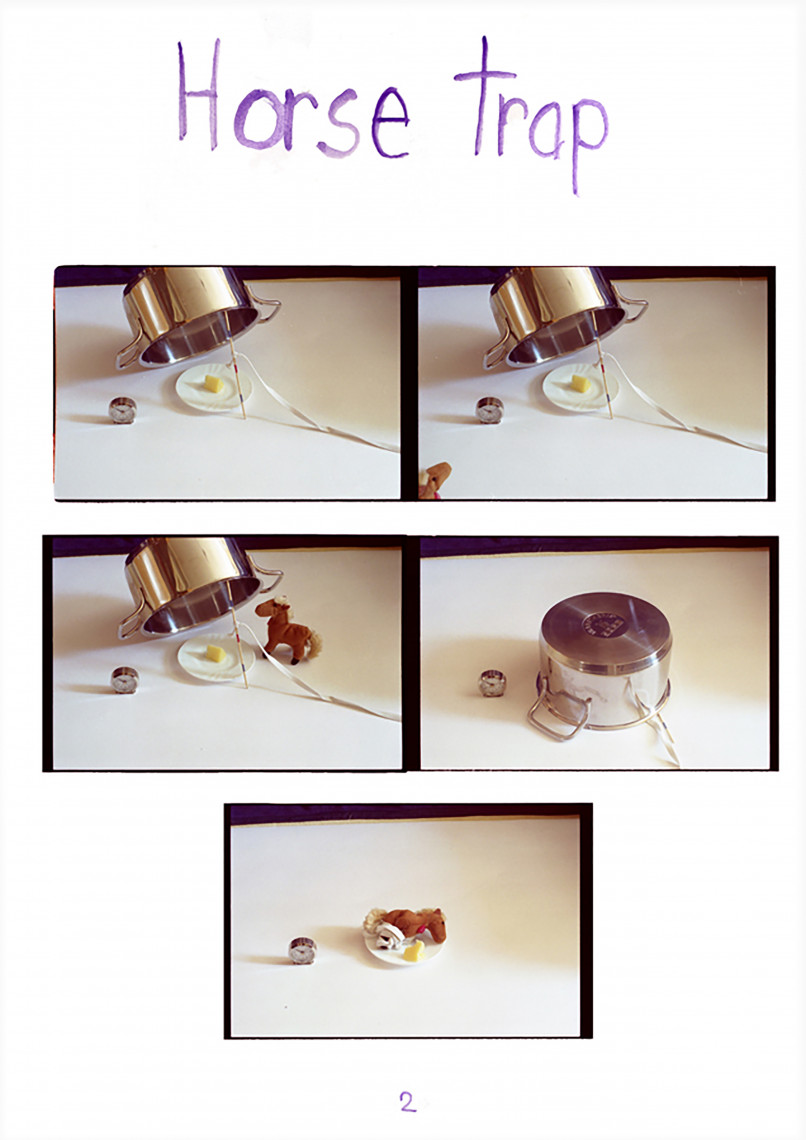 Where does he get the ideas for such scenes? Mijatović says that photography reminds him of a predator. In the contemporary environment, it has become so omnipresent that we never even notice its existence. Better yet, we never think about it. And that is what enables photography to be camouflaged as reality itself. His analytical attempts of understanding the essence of the medium tackle photography physically and banally, with simple symbolism and intentional carelessness. He concludes his search for meaning in a Don Quixote manner with nonsense – and by pointing this out, he actually enables sense to escape.